Delivery Team
·
Hybrid Remote
Senior Consultant
IMPOWER is an award-winning independent consultancy focused exclusively on improving public services. We are currently recruiting for Senior Consultants to join us on a range of exciting projects.
We usually respond within two weeks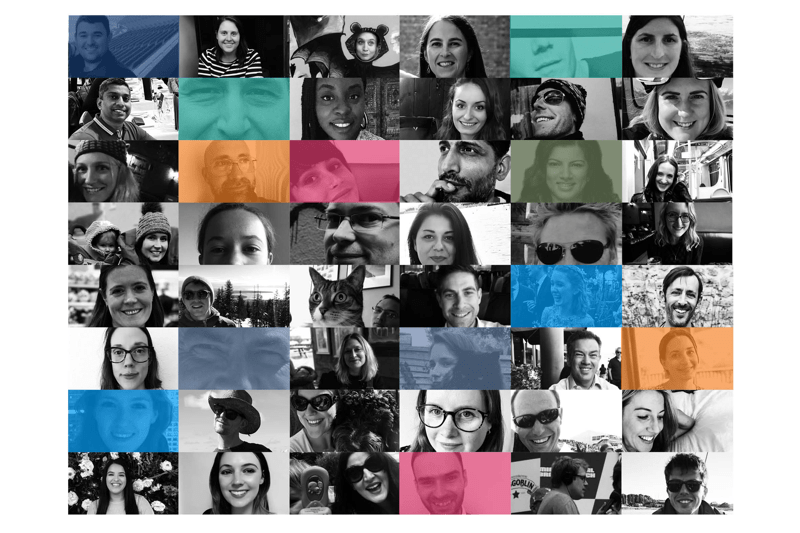 Senior Consultant

Location: London / Home based + UK travel when required
Salary: Banding starts from £45,000 + Competitive Bonus + Excellent Benefits

IMPOWER is an award-winning independent consultancy focused exclusively on improving public services. By enabling our clients to grip the challenges of complexity, we supercharge their ability to improve lives and save money.
We exist because public services can be – and should be – improved. For us, improving public services is fundamentally about improving the lives of citizens.
We offer a genuine opportunity to contribute to improving public services, the friendliness and support of a close-knit team, and a stimulating environment where you can develop your career and fulfil your potential. IMPOWER has the credibility to shape thinking on public services, and the know-how to improve lives across the country - but we also have the humanity to make this work a rewarding and engaging experience for our employees.
About the role
Our Senior Consultants are highly valued members of the team, and provide consulting, project management and analytical work across our projects. The role will see you coordinating a range of exciting project activities, leading workshops, working with frontline professionals, and sharing key insights with senior clients.
Our Senior Consultants are curious and inquisitive, and they take a genuine interest in our clients to work together in solving the important challenges they face. They are flexible, adapt positively to change, and have great deal of emotional intelligence and empathy.
We are based in London, but travel within the UK will be required to meet with your clients and build relationships with front line teams. We'll work with you to make travel commitments as painless as possible, and will happily talk through likely expectations on an initial introductory call.
About you
To excel in the role of Senior Consultant – you should have a combination of the below skills and experiences, including:
Experience of working on change and transformation projects within the public sector, social care, local government or health sectors.
Demonstrable experience working closely with others on a project, building strong relationships quickly and tackling resistance as it arises.
Demonstrable experience facilitating, developing or supporting workshops, focus groups or other similar activities.
Evidence of working at pace on a project whilst delivering high quality outcomes.
Experience in building and managing relationships across a range of stakeholders.
Empathy and emotional intelligence, with the resilience for dealing with the challenges that come with working with as a consultant.
Presentation skills to a range of stakeholders.
Competent in all Microsoft Office software, including: good use of MS Excel to analyse and present data.
Experience of producing high quality documents and reports.
Project Management skills.
Excellent attention to detail
About our offer
Competitive salary, with a personal and company-based performance bonus
28 days annual leave (+ bank holidays), with buy/sell/rollover scheme
Pension scheme
Life assurance and Income Protection
Medical and Dental Insurance
Gym Subsidy contribution, including to online fitness subscriptions
Parent, guardian, and carer friendly policies
Discounts at a variety of high street retailers
Regular training and development opportunities
Paid volunteer/CSR days
Regular team socials and celebrations
Diversity and Inclusion
At IMPOWER, whilst we are committed to being an equal opportunities employer - our commitment to facilitating a safe, inclusive working environment doesn't just stop at an Equality and Diversity Policy.
We are an organisation that is actively working towards anti-discrimination of any kind against race, gender, gender identity, sexuality, disability, age, religious belief, parental or carer commitments, marital status or civil partnership. We do this through our D&I strategy, through constant review our policies and procedures, through our recruitment processes, and through the training and development of our staff.
Our bi-monthly Inclusion forums give staff a safe space to share ideas, concerns and thoughts on how we can continue to create and embed an Inclusive culture – focusing on the main principles of psychological safety and celebrating the diversity of our team.
To ensure you have the best experience with us, please let us know if we can make any adjustments to our application or interview process. 
Department

Delivery Team

Remote status

Hybrid Remote
What we offer
Being human

We are led by our values and by a desire to do the right thing. Our starting point is respect - for the people who work in public services, and the people who use them (including, of course, our own employees).

Celebrating individual differences

We value all differences in our team, acknowledging different skills, experiences and motivations.

Wellbeing

Wellbeing – employee wellbeing is a company priority and we treat it accordingly. We look out for each other - for example, since the pandemic struck, staff have been empowered to adjust their working hours and manage their diaries to encompass home schooling or caring responsibilities. We have a wellbeing action group which works with colleagues from across the business to develop wellbeing initiatives and strategies, such as training a team of Mental Health First Aiders. We provide a gym subsidy contribution (including for online fitness class subscriptions).

Flexibility

We have parent, guardian, and carer friendly policies in place.

Insurance

We provide private health, dental, life and income protection insurance.

Socials

We are a social bunch! We like to get together regularly in project teams or as a whole company, whether for meals out or an activity. Even during periods of lockdown we have kept this up via our online clubs, virtual drinks and fitness challenges. The strength of our social relationships at work have helped create and maintain a genuinely supportive company culture.

Development opportunities

We offer regular training and development opportunities, and personal development is a key element of 'People Friday', held every two weeks.

Corporate social responsibility

All our staff can spend two days a year volunteering in support of causes or organisations that are important to them.

Discounts

Our employees benefit from discounts through Perkbox.
Company culture
We are determined to achieve positive impact and contribute to a better society – but also to be a good employer, so that our people can enjoy their work and fulfil their potential.
Here's what some of our colleagues say:

"People ACTUALLY care...about each other, about the public sector, about making a difference on a daily basis (it's not lip service it's true!)"
"I came to IMPOWER straight from the public sector, and it feels like the company are equally as driven to deliver outcomes for citizens as colleagues in the public sector are"
"There is a culture of high performance but with the support, trust and emphasis on personal development needed to thrive. There is a real focus on outcomes and client impact"
"We're an intellectually curious, seriously friendly bunch...who aren't afraid to go against the grain to make a big positive impact on people's lives"
"The culture is supportive, fun and mind-expanding. I feel respected by my managers and colleagues and empowered to think of new ways to meet client expectations"
About IMPOWER Consulting
IMPOWER is an award-winning independent consultancy focused exclusively on improving public services and tackling the most complex social problems.
Delivery Team
·
Hybrid Remote
Senior Consultant
IMPOWER is an award-winning independent consultancy focused exclusively on improving public services. We are currently recruiting for Senior Consultants to join us on a range of exciting projects.
Loading application form
Already working at IMPOWER Consulting?
Let's recruit together and find your next colleague.