A day in the life of a Senior Consultant… Sandra Ositelu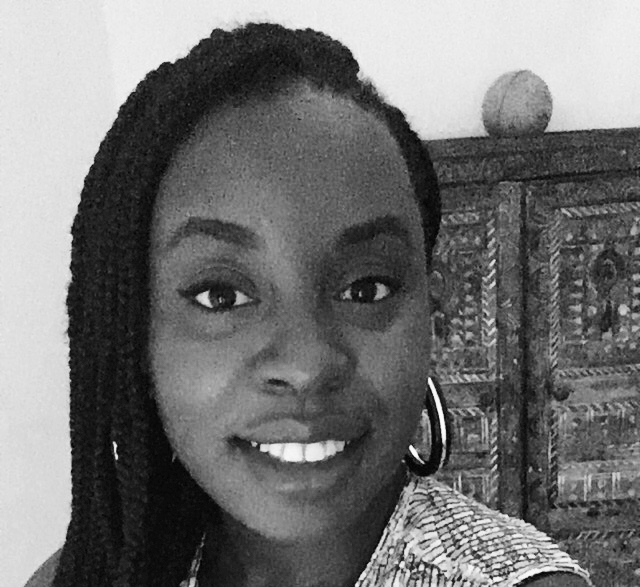 "Joining IMPOWER as a Senior Consultant has given me the opportunity to make a difference and influence change in a way that I had not been able to from within a public sector organisation."
Having just celebrated my first year of working at IMPOWER, it feels timely to reflect on my experience – and starting a new job during lockdown 1.0 was certainly an experience!
There were inevitably some challenges, but overall it was less daunting than I thought it would be. My two-minute commute (from my bedroom to the living room) meant that I could easily jump on client calls to shadow colleagues. I could shadow a meeting with Stockton in the morning, and Cornwall in the afternoon – which would clearly be logistically impossible if these were face-to-face meetings. As someone new to consulting, sitting in on conversations made a huge difference to my learning experience, and enabled me to better understand the job.
IMPOWER's dedication to training and development has been fantastic – in addition to core consulting training, we have had company-wide training sessions on diversity and inclusion, imposter syndrome, confidence building, and are in the early stages of developing a Women in Business programme. Everyone at IMPOWER is willing to support and coach each other – some of the most important conversations I've had have been with my performance manager and senior managers, coaching me through specific challenges.
Whilst it may be a cliché, every day and project really is different. Whether I'm putting together a workshop, analysing data, presenting to senior council stakeholders or writing reports – it all contributes to designing tools, approaches or behavioural science interventions that support frontline workers to deliver better outcomes for people. I absolutely love the variety – it always keeps me on my toes and allows me to test and improve lots of my skills and abilities.
One week I could be helping a client to support children with special educational needs and disabilities (SEND) at the earliest opportunity, and the next week delivering a workshop to senior council stakeholders. But my work isn't limited to client work – with IMPOWER's range of forums and programme of internal training, there is always something to get involved with if you want to. For example, I'm currently developing recommendations for our strategy for CSR and maximising staff engagement in CSR activity.
I am also part of the Diversity and Inclusion forum and subgroup, which are open forums for people to talk about their experiences and contribute ideas, rather than having a top-down approach. From the moment I joined the company, I was encouraged to speak openly and share ideas. It is the first time that I've felt comfortable enough to speak so openly in the workplace – which really has been refreshing.
To be honest, I did initially feel nervous about the level of diversity in the organisation but IMPOWER's eagerness to foster a culture of diversity and inclusion within the company put me at ease. I was invited to be involved in the development of the new website, so that the company can better demonstrate the level of diversity it does have and help to attract recruits from a wider range of backgrounds. Recently, I caught up with a new starter and it was really nice to hear that the website provided that feel for them. Recruitment over the last year has seen an increase in diversity, and I think that's because of the company's appreciation of the greater impact we can have when we reflect the communities we work in.  
Each time I join a new project team I benefit from others' experiences, successes and challenges. We always work collaboratively at IMPOWER, using insights from across the team and organisation to kick the project off quickly. Now that face-to-face meetings are making a return, teamwork and collaboration has increased – and I've been able listen in on useful conversations.
Prior to this role I spent more than 10 years volunteering and working for housing associations, charities and councils, so it was important that my new employer's values and approach aligned with mine. Joining IMPOWER as a Senior Consultant has given me the opportunity to make a difference and influence change in a way that I had not been able to from within a public sector organisation.