Delivery Team
·
Hybrid Remote
Delivery Director
IMPOWER is an award-winning independent consultancy focused exclusively on improving public services. We are recruiting for Delivery Directors to drive change on a range of exciting projects.
We usually respond within a week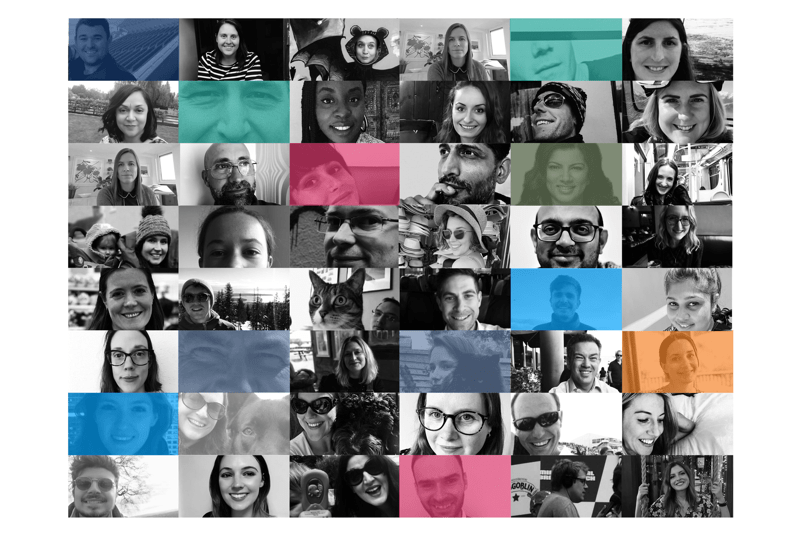 Delivery Director, Public Sector

About us
IMPOWER is the country's largest independent management consultancy focussed exclusively on helping our public sector clients improve services for their local communities. We hold a profound belief in the innate value of public services; a better public sector is the cornerstone of a better society. 
IMPOWER help public service leaders produce lasting, positive change in complex systems. We exist because public services can be – and should be – improved. For us, improving public services is fundamentally about improving the lives of citizens. We have consistently demonstrated that performance can be improved and that this improved performance can be sustained, citizens' lives made noticeably better and public services left more resilient to manage future challenges.
Our team of highly skilled consultants use applied behavioural science, insight, creativity and a talent for building strong relationships to transform public service delivery. If you have a passion for improving public services and the energy to tackle some of our clients' most difficult challenges, we hope you will be inspired to join our team.
About the role
We are looking for a Delivery Director to lead on exciting and challenging delivery partnerships with our clients whilst ensuring the delivery of objectives across our high-performing teams. Within this role, you will have the opportunity to: 
Showcase your expertise in solution delivery and account management across a range of clients within the public sector
Offer your perspectives and creativity to develop innovative solutions to our clients' challenges
Manage our external client relationships, engaging with senior stakeholders and acting as a trusted advisor; including Directors of Adults and Children's Services, Directors of Place, Financial Directors and Transformation Directors
Act and be seen as a role model for delivery standards across the business, ensuring these are clear, understood and delivered to a high quality in project work – achieving strong impacts
Directly manage project teams, ensuring work is delivered to time, on budget and to high quality, demonstrated through client feedback
Demonstrate a strong understanding of the needs of our clients, and how best IMPOWER can identify and shape solutions which will enable growth of accounts you are managing
Identify new value propositions or impact from delivery that will support broader company growth, working with directors to achieve clear go-to-market strategies
About you
To be right for the role – you should have a combination of the below skills and experiences, including: 
Significant experience working in a similar role within a Management Consultancy or in other senior transformation roles
Able to evidence previous experience of leadership of delivering complex and long-term projects, achieving demonstrable impact
Extensive experience managing senior client and account relationships
Evidence of account planning and growth in previous roles
Experience of public sector consulting, with a deep knowledge of local government, social care, health and / or housing
Evidence of strong emotional intelligence, with a clear understanding of how to work in values based organisations and environments
Demonstrable ability in developing and managing high performing teams, achieving effective results, with the ability to flex management style according to individual need
Commercial mindset with a clear understanding of the commercial requirements of running a consulting business, their contributions in supporting these and in ensuring consulting staff are delivering against their commercial responsibilities
Excellent people skills- Wellbeing is the top of our agenda, so you will have the skills and ability to manage and develop a positive environment for your team
Must be comfortable with nationwide travel and be prepared in some cases to stay overnight local to client site.
About our commitment to Diversity and Inclusion
At IMPOWER, whilst we are committed to being an equal opportunities employer - our commitment to facilitating a safe, inclusive working environment doesn't just stop at an Equality and Diversity Policy.
We are an organisation that is actively working towards anti-discrimination of any kind against race, gender, gender identity, sexuality, disability, age, religious belief, parental or carer commitments, marital status or civil partnership. We do this through our D&I strategy, through constant review our policies and procedures, through our recruitment processes, and through the training and development of our staff.
Our bi-monthly Inclusion forums give staff a safe space to share ideas, concerns and thoughts on how we can continue to create and embed an Inclusive culture – focusing on the main principles of psychological safety and celebrating the diversity of our team.  
Department

Delivery Team

Remote status

Hybrid Remote
What we offer
Being human

We are led by our values and by a desire to do the right thing. Our starting point is respect - for the people who work in public services, and the people who use them (including, of course, our own employees).

Celebrating individual differences

We value all differences in our team, acknowledging different skills, experiences and motivations.

Wellbeing

Wellbeing – employee wellbeing is a company priority and we treat it accordingly. We look out for each other - for example, since the pandemic struck, staff have been empowered to adjust their working hours and manage their diaries to encompass home schooling or caring responsibilities. We have a wellbeing action group which works with colleagues from across the business to develop wellbeing initiatives and strategies, such as training a team of Mental Health First Aiders. We provide a gym subsidy contribution (including for online fitness class subscriptions).

Flexibility

We have parent, guardian, and carer friendly policies in place.

Insurance

We provide private health, dental, life and income protection insurance.

Socials

We are a social bunch! We like to get together regularly in project teams or as a whole company, whether for meals out or an activity. Even during periods of lockdown we have kept this up via our online clubs, virtual drinks and fitness challenges. The strength of our social relationships at work have helped create and maintain a genuinely supportive company culture.

Development opportunities

We offer regular training and development opportunities, and personal development is a key element of 'People Friday', held every two weeks.

Corporate social responsibility

All our staff can spend two days a year volunteering in support of causes or organisations that are important to them.

Discounts

Our employees benefit from discounts through Perkbox.
Company culture
We are determined to achieve positive impact and contribute to a better society – but also to be a good employer, so that our people can enjoy their work and fulfil their potential.
Here's what some of our colleagues say:

"People ACTUALLY care...about each other, about the public sector, about making a difference on a daily basis (it's not lip service it's true!)"
"I came to IMPOWER straight from the public sector, and it feels like the company are equally as driven to deliver outcomes for citizens as colleagues in the public sector are"
"There is a culture of high performance but with the support, trust and emphasis on personal development needed to thrive. There is a real focus on outcomes and client impact"
"We're an intellectually curious, seriously friendly bunch...who aren't afraid to go against the grain to make a big positive impact on people's lives"
"The culture is supportive, fun and mind-expanding. I feel respected by my managers and colleagues and empowered to think of new ways to meet client expectations"
About IMPOWER Consulting
IMPOWER is an award-winning independent consultancy focused exclusively on improving public services and tackling the most complex social problems.
Delivery Team
·
Hybrid Remote
Delivery Director
IMPOWER is an award-winning independent consultancy focused exclusively on improving public services. We are recruiting for Delivery Directors to drive change on a range of exciting projects.
Loading application form
Already working at IMPOWER Consulting?
Let's recruit together and find your next colleague.